5 Best Automatic Fish Feeder Detailed Review
Cats and dogs are known as the best pets of humans but there are some people who do not want these animals to be their pets.
Rather, they like to enjoy the mesmerizing and alluring beauty of beautiful colorful fish in their aquarium. Fish is a great pet to make any home small heaven filled with marine charm.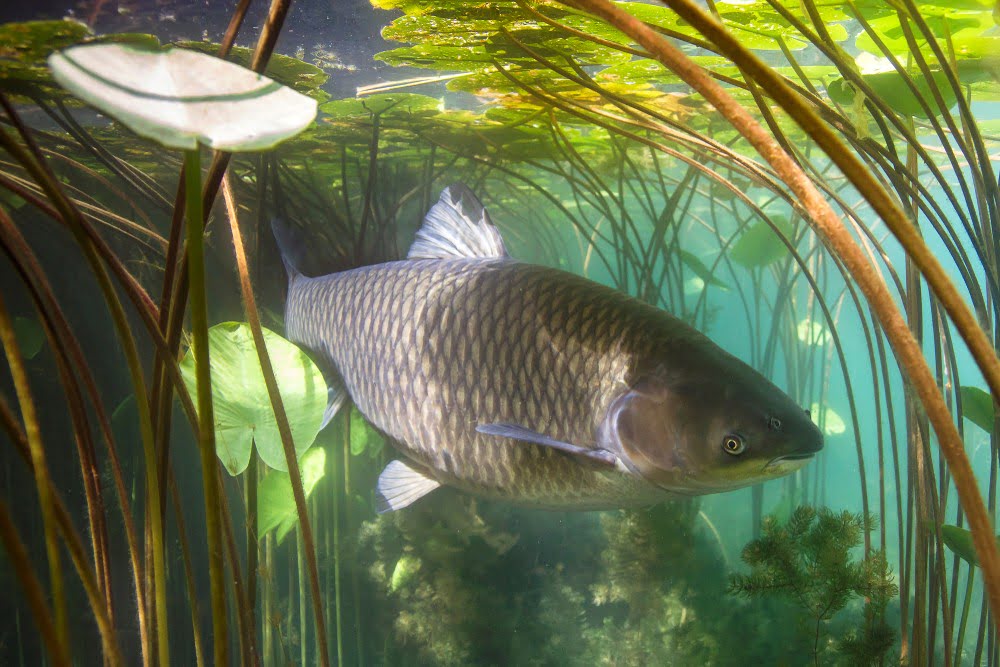 But the only trouble with a fish pet is that fish are not good enough in catching the attention of their owner when they are really hungry.
Moreover, it is quite common for many people to forget to feed them in a timely manner due to their busy life. In that case, only an automatic aquarium feeder can help you.
Who Is It For?
Some aquarium owners are very particular and punctual when it comes to feeding their fish in a proper manner. Mostly these types of people spend their maximum time at home and thus it is not difficult for them to feed their fish in a timely manner.  
But for other aquarium owners, who do not have much time and stay out their home for the maximum time, they really need an auto fish feeder.Especially, if you have the habit of forgetting little things then it can really work wonder for you. 
With an auto fish feeder, you need not to feel guilty of not feeding your fish. Moreover, there is no need to depend on the sound of an alarm to feed the fish. The feeding process will be done by your automatic food dispenser in a timely manner on schedule.
In addition, feeding the fish in aquarium manually becomes quite irritating and headache for highly busy people. When you are always busy and then you have to take time to feed your fish then it can really affect your other precious work. 
But with a good-quality automatic fish feeder working for you all the time, you can save all the hassle and headache on your part.Moreover, feeding your aquarium fish becomes highly complicated when you are going out of the town.
Then in that case, if there is no one at home to feed your fish then they can die within a few days. With fish feeder, you do not need to depend on any other person to feed your fish while you are outside the town. 
Keep in mind that they are your pets and not of your neighbors. So, it would be a bad idea to rely on your neighbors for feeding your fish.
Benefits
The prime benefit of an automatic feeder is that it can do all the work for you that you simply cannot afford the time to do regularly.
Ultimately, it will save you lots of time and efforts. Plus, you can go out of town for as many days as you want without worrying about the health of your fish.
The best thing is that all the available feeders in the market are not much expensive and they are also very small that does not make them look odd on your tank.
Drawbacks
The only drawback of the automatic fish feeder is that there is a possibility that fish feeders can stop working.
If you are out of the town and your feeder will stop working, then when you come back home you will get only dead fish. Thus, it is highly important to get a high-quality and reliable fish feeder.
Top 5 Automatic Fish Feeder Reviewed
To really understand and to get the best idea about the quality of different fish feeder, you need to read many reviews on various automatic fish feeders. Here are some of the best fish feeders and our detailed reviews about them.
1.  EHEIM Everyday Fish Feeder
Last update on 2021-12-13 / Affiliate links / Images from Amazon Product Advertising API
Pros
It is highly reliable.
It is very easy to use and set up as well.
It offers many convenient features at a very reasonable price.
Cons
It does not have any off button.
This fish feeder contains a drum volume of 3.3 fl. Ounces or 100 ml. You can easily feed your fish up to 8 times a day by adjusting its programming through the LCD screen.
You can dispense any type of food with this machine and it can also be used to feed your pet turtles, frogs, and newts.
You can easily set it up with the manual guide and the universal installation camp. To set the size of portion, it also contains an adjustable slider.
Moreover, it also offers the functionality of feeding fish outside the preprogrammed times with a manual release button.
Even if the feed slot is in a downward position, still then the drum will not stop working. Plus, you can easily see the quantity of food inside it as it is made of transparent material. To keep the food dry, integrated fan and ventilation system is also installed.
Its buttons are entirely splash-proof that makes it a highly durable and reliable product.  To maximize its functionality, it comes with the power of 2 AA batteries that can easily last for 2 weeks of feeding. To give you the timely warning about the replacement of batteries, it contains a 2-stage battery level indicator.
It can easily work in good condition for many years and also available at a very reasonable price. Anyone can easily set it up and it also comes with a warranty of 3 years.
It has a very good reputation on Amazon with all positive reviews from buyers as it is made with a high degree of perfection.The only trouble with this feeder is that it does not contain an off button. 
Though there is not a need of off button as it has to keep working for a long time. If you want to off it then you can do this by removing batteries but then ultimately you have to reprogram all the settings again.
Alternatively you can also check out the hang on overflow boxes to help you out.
2. IntelliFeed Fish Feeder
Sale
IntelliFeed Fish Feeder
Designed to keep moisture out for trouble free operation
Automatic and digitally controlled
Preprogrammed for 2 feedings per day with up to 12 feedings daily
Last update on 2021-12-13 / Affiliate links / Images from Amazon Product Advertising API
Pros
It is a very reliable fish feeder.
It can be used to feed a large number of fish in the aquarium.
It is highly effective against moisture.
Cons
It is very expensive.
Accessing the batteries once you set up is not easy.
IntelliFeed Fish Feeder is the best kind of feeder for feeding a large number of fish in the aquarium. You can easily dispense 12 feedings every day and it is pre-programmed to feed fish twice a day. It also helps in preventing the moisture to trap inside that is necessary for keeping the food indie dry.
Its power system is highly efficient and reliable for keeping your fish alive for more than 3 weeks even without giving it a single check. 
Moreover, it also comes with a power adapter that means you do not have to depend on batteries all the time.  
The only trouble with this feeder is that it does not have many moving parts and that can leads to the breakage of some parts frequently. 
Even the batteries are not easily accessible after setting up the whole system.It is a great feeder with little complications but it is also a quite costlier one than others.
3. Hydor Automatic Fish Feeder
Last update on 2021-12-13 / Affiliate links / Images from Amazon Product Advertising API
Pros
It is a highly reliable feeder.
Its batteries can run for a very long time.
Cons
Its set up is not easy.
Programming options are very inflexible.
Hydor Automatic Fish Feeder is considered as the most reliable unit that you can find to automatically feed your fish. There is also not any risk of breakdowns as the build is absolutely exceptional. It also keeps the food dry properly by preventing moisture.
It offers various feeding options and you can feed up to 1 to 3 times a day. Plus, you can also adjust the quantity of food that you want to disperse very time.It comes with a very powerful battery system so it can easily run for 9 to 10 months with 3 feedings every day. 
It also contains a low indicator feature that helps you know when to change batteries.The only trouble with this feeder is that its set up is not easy because it offers limited options when you mount it. Another issue with this feeder is that its food container is quite smaller as compared to others.
Plus, its programming is too complicated and inflexible. This allows you to set on feeding schedules which are twice a day feeding every 12 hours and 3 times a day every 8 hours. Moreover, there is no option for setting the feeding time for later.
4. Meco Aquarium Automatic Fish Food Tank Feeder
Last update on 2021-12-13 / Affiliate links / Images from Amazon Product Advertising API
Pros
It's a highly affordable automatic fish tank feeder.
Cons
Its food container is very small.
It is not intuitive.
Many people complain about the improper working of this feeder but they do not really know how to operate it. For using it in a proper way, you first need to read its manual carefully.
Only then it will work in the right manner without any trouble. It can feed your fish for 4 times a day and also offers the option to adjust the food quantity.Though it is quite heavy in size but there is no problem with the setup of this unit. 
Its battery system is also powerful as it uses 2 AA batteries but it does not go well with rechargeable ones. However, its food container can carry feedings of only 2 or 3 months. The best thing it is available at a very economical price.
5. Russe Daily Automatic Fish Feeder
Rusee Daily 6 Times Automatic Fish Feeder Aquarium Tank Feeders Auto Food Timer Pet Feeding Dispenser on Schedule with Time Dials/Bracket Manual Start Time for Everyday and Holiday
Automatic Fish Feeder can set up auto feeding on regular schedule, easy time dials programming for the maximum auto feeding time up to 6 times per day, easy to set up and use and includes easy start guide, convenient worry-free feeding for healthy fish, automatically feeds your fish while you're away.
Auto Aquarium Feeders is the reliable and accurate dials timer, it can dispense the accurate amount of fish food with adjustable setting according to your pets' healthy diet, it not only serves up to many individual meals, but also it is not easy to leave food residues.
It come with the adjustable time dials, when you set up the time dials by adjusting the slider, you may increase or decrease the amount of food dispensed per rotation, then press the manual start time button. Easy to operate and installation, manual and automatic.
Battery operated Automatic Food Timer is brand new and its mini unique shape, it has the bracket, can clamp onto any tank, space-saving for your aquarium.
It is ideal for most types of fish food, suitable for flakes, pellets and detritus food, can be used to feed fresh or saltwater fish, turtles, newts and frogs, ideal fish feeder for terrariums and aquariums. Safe and convenient automatic feeder is simple to install and operate.
Last update on 2021-12-13 / Affiliate links / Images from Amazon Product Advertising API
Pros
It is a very affordable feeder.
Saves from power outages as it is battery-powered.
You can dispense many varieties of foods.
You can feed multiple times a day.
Cons
The controlled and specific amount of food dispensing is not possible.
The timer works slowly when battery runs down.
It does not offer the facility of feeding different types of food for every different day.
It is a battery operated fish feeder that mounts on the aquarium rim. It also contains the timer feature which controls the battery-powered motor. For containing food, it comes with a rotating plastic bin.
A sliding window regulates the quantity of food and then it comes out of the bin for feeding fish in tank.With every single motor cycle, the bin is dumped one time. When the bin briefly turns upside down then the food falls into the fish tank.
You can easily program the timer to feed the fish for a maximum of 6 times within the time period of 24 hours. For indicating the right time to feed, plastic pins are attached on the face of clock.You can dispense a variety of food such as granules, flakes pellets, and crumbles up to 5/16".
You can easily use the feeder outdoors as well without any fear of shock as it is powered by a battery. If you want to use it to feed pond fish then you need to put a small bracket for holding the feeder.
My Pick
In my opinion, the EHEIM feeder is the best option. This is because it offers great ease of use, high-quality and reliability at the most justifiable price.
If you usually feel worried from the headache of thinking whether your fish is getting enough food or not, then this is the best feeder.
It also offers a good guarantee and that makes you entirely free from the hassle of feeding your fish for the next 3 years.Keep your lovely and lucky fish happy and healthy forever.