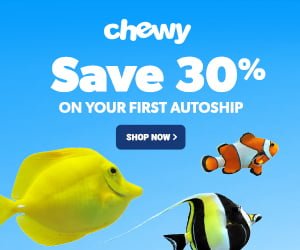 Angelfish, a freshwater fish is a one of the famous tropical fish as they have their distinct and interesting personalities, shape and size.
When we talk about freshwater angelfish, their aggressive nature while eating should be considered foremost to make sure that equal share of fish foods are shared during feeding time by all fishes in the water tank.
Since they are aggressive eaters by behavior, they will move to the top of the water tank while watching you, approaching them. Also, angelfish would want to feed almost all varieties of food ranging from flakes to live foods.
You should always handle angelfish with great care as they are very curious and territorial about their environment. So, be cautious and consider all these points in your mind while setting up tank and aquarium for your angelfish.
Tank Setup
Setting up an angelfish tank and aquarium is very important for overall health of your fish. It is a vital task that needs to be looked with great attention and care as it forms the life and vitality of aquarium and fish.
There are some setup rules and guidelines necessary for angelfish tanks and aquariums.
Tank Location requires attention, care and consideration. It should be located so that the need for extension cords for a power supply is eliminated and there are no chances of water mixing with electricity and causing fires. It should never be located in front of any window because direct sunlight heats up water and also encourages algae growth. Never locate fish tanks in the bedroom because the water tanks make noise with the humming sound of the pump.
Fish Tank Stand should be specifically made to support fish tanks and aquariums and should be flat and level matching with room decorations.
Level the Aquarium: with the help of foam or flexible pad that levels the aquarium preventing all surface irregularities.
Accessories: you should assemble and attach the Undergravel filter, air stones, decorations and outside filter with thermometer, water supplements and glass divider.
Adding Angelfish and Tank Mates: check for water pH level and nutrition level after setting up tank to ensure proper working of the fish tank. You can add other fish but add few fishes at one time to prevent populating tank at once and then you can add your angelfish after the tank is seasoned for at least a month.
Tank Size
Aquarium size is nor fixed neither important, but the number of fish per gallon, a tank can handle, should be considered which varies depending on many factors like carrying capacity, pH, feeding methods, temperature,
strain of angelfish, water changing frequency, volume and overall quality of angelfish that is desired. You can guide yourself about the number of fish per gallon with the help of following guideline.
1 angelfish per gallon for nickel size angelfish.
1 angelfish per 2 gallons for Quarter size angelfish.
1 angelfish per 3 gallons for Silver dollar size angelfish.
1 angelfish per 5 gallons for angelfish that needs to be paired.
Best Angelfish Aquariums
Sale
Bestseller No. 1
Bestseller No. 2
Koller Products Panaview 5 gallon Aquarium Kit with LED Lighting & Power Filter - AP15005FFP
Energy-efficient LED lighting with 7 dazzling color selections to brightly illuminate your fish; choose daylight White, Blue, green, amber, aqua, Purple, or Red.
Powerful internal power filter cleans and purifies the tank water at a flow rate of 45 gallons per hour, effectively removing organic pollutants (including colors, odors, heavy metals, and toxic gases), uses Tetra Whisper S Replacement filter cartridges.
Manufactured of impact-resistant plastic with crystal-clear clarity so good that most think it's made of glass plus one-piece construction providing superior strength and durability, Unlike glass tanks glued together with silicone, this stylish shaped Tank puts to rest any worries or concerns about possible leaks.
Easy to set up and maintain, this trendy fish Tank will look good wherever you place it. Dimensions: 14.2"L x 10"W x 11.5"H.
If you need a part or help, please contact us at customercare@kollerproducts.Com for fast, friendly service.
Sale
Bestseller No. 3
Aqueon LED Minibow Aquarium Starter Kits with LED Lighting, 5 Gallon, Black
Compact fish Tank with a contemporary design and elevated base
Simple to setup and maintain, looks great in any room
Sleek, low profile LED energy efficient light hood with feeding hole
Includes Aqueon QuietFlow filtration as well as food and water care samples
Ships in its own container for protection against scratches and breakage during shipping
Sale
Bestseller No. 4
Aqueon Aquarium Fish Tank
Ships in own container with reinforced packaging to protect product
Black trim design with clear silicone seals
Suitable for freshwater or marine inhabitants
Aquarium measures 20-1/4" X 10-1/2" X 12-9/16"
Made in the USA
Bestseller No. 5
Fluval Spec V Aquarium Kit, 5-Gallon, White
5 gallon nano aquarium
Etched-glass tank with aluminum trim
Powerful 37 LED Lighting System
Includes foam block, activated carbon and BioMax bio rings
Size: 17.2 x 10.6 x 6.3 Inch
Bestseller No. 6
Aquarium Tank, Glass, 5-1/2 Gal
Our all-glass 5-1/2-gal aquarium has sides and a bottom of triple-strength, clear glass welded together with silicone rubber. This strong, leakproof aquarium will last for years and is nonreactive with seawater. Top frame is designed for a recessed cover (see item #671229 Aquarium Cover). Dimensions: 16 x 8 x 10" H.
The Carolina Pledge: 100% Satisfaction Guaranteed. All of our products are unconditionally guaranteed. If for any reason you are not satisfied with any item, you may return it for a replacement, a refund, or credit. It's that simple.
From our beginnings in 1927, Carolina Biological Supply Company has grown to become a leading supplier of science teaching materials for all levels of education. Today, from our headquarters in Burlington, North Carolina, we serve customers worldwide, including teachers, professors, homeschool educators, hobbyists, and professionals in health and science-related fields.
When you shop with Carolina, you're not alone! All of our products are backed by unparalleled technical support, available from 8am to 8pm, ET, Monday-Friday. Contact information (Live Chat, email, and phone) is provided after placing your order at Amazon.
Sale
Bestseller No. 7
Tetra Crescent Acrylic Aquarium Kit, Energy Efficient LEDs, 5-Gallon
Energy efficient hidden LEDs illuminate your aquarium
The Mechanical filter pulls water from the aquarium and pushes it through the filter cartridge where the dense, dual-sided mesh catches debris and waste
The Tetra Crescent Acrylic Aquarium Kit uses Ultra Activated carbon for superior removal of odors and discoloration.
Last update on 2019-08-20 / Affiliate links / Images from Amazon Product Advertising API
Anglefish Bowls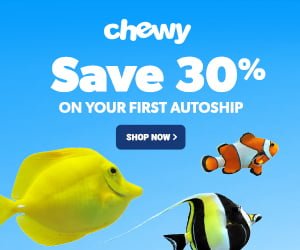 Bestseller No. 1
Koller Products Panaview 1-Gallon Globe Fish Bowl
Fill with fresh flowers, silk flowers, potpourri, glass beads or decorative marbles.
Panaview 360-viewing, perfect for home decor, weddings, crafting and centerpieces.
Manufactured of shatterproof plastic, unlike glass fish bowls that can shatter when dropped this durable bowl puts to rest any concerns about possible accidents and glass all over.
Crystal clear clarity so good that most think it's glass, this trendy bowl will look good wherever you place it.
Panaview 1-Gallon Globe Fish Bowl Dimensions: 8 Diameter x 7 H Inches
Bestseller No. 2
Koller Products 2-Gallon Fish Bowl - BL20RPET
Fill with fresh flowers, silk flowers, potpourri, glass beads or decorative marbles
Crystal-clear design makes it look like glass but it is manufactured of break-resistant plastic
Ideal for home decor, weddings, crafting and centerpieces
One-piece construction providing superior strength and durability, unlike glass tanks glued together with silicone, this stylish shaped tank puts to rest any worries or concerns about possible leaks
This trendy fish bowl will look good wherever you place it. Dimensions: 9.5 Diameter x 9 H Inches
Sale
Bestseller No. 3
Penn Plax Aquaponic Betta Fish Tank Promotes Healthy Environment for Plants and Fish .5 Gallon Capacity
Plastic plant holder with ceramic substrate planting material.
Planter can create a healthy habitat for betta fish by replicating nature's cycle.
Plant above purifies water and absorbs fish waste as nourishment.
Betta fish tank is easy to clean; planter is simple to remove when needed. Can be used as a planter alone for many water thirsty plants.
Recommended for betta, goldfish, bloodfin tetra, and white cloud minnow.
Sale
Bestseller No. 4
Bestseller No. 5
Brine Shrimp Hatchery Dish
No aeration required
Grade A (80% Hatch-Out) Brine Shrimp Egg included with Purchase
No siphoning required
Instructional video: https://www.youtube.com/watch?v=Qyaeu32bB_Y&feature=youtu.be
Sale
Bestseller No. 6
Koller Products 1.5-Gallon Fish Bowl
Ideal for home decor, weddings, crafting and centerpieces
Fill with fresh flowers, silk flowers, potpourri, glass beads and/or decorative marbles or use as a fish tank
Crystal-clear clarity makes most think it's made of glass but it is manufactured of break-resistant plastic
One-piece construction providing superior strength and durability, unlike glass fish bowls that can shatter when dropped this shatterproof bowl puts to rest any worries or concerns about possible accidents at your event and glass all over
This trendy fish bowl will look good wherever you place it. Dimensions: 9" DIA x 8" High
Sale
Bestseller No. 7
Last update on 2019-08-20 / Affiliate links / Images from Amazon Product Advertising API
Filtration System
Biological filtration is best for angel fish. The filtration system should be chosen after considering following points:
The aquarium filtration system is mostly preferred. Without it, angelfish can't swim efficiently and are stressed due to water movement which ultimately causes slower growth.
Angels Plus Sponge filtration system are perfect for hatchery situations.
The Show tanks filtration system ensures good working of undergravel filters.
Whole-tank filtration system is best for populated community water tanks.
Fluidized bed filtration system is secondary filter that does not clog.
V. filtration system is used to lower the levels of dissolved organics and bacterial loads.
Carrying capacity of angelfish is never disturbed by biological filtration, but is affected by dissolved organics and bacterial loads. Frequently change the water to lower dissolved organics and bacterial load levels.
Sale
Bestseller No. 1
Tetra Whisper PF10 Power Filter, Quiet Three-Stage Filter
5-10 GALLON AQUARIUMS: Designed for use in smaller aquariums up to 10 gallons.
USES MEDIUM CARTRIDGES: The Tetra Whisper PF10 uses medium Whisper Bio-Bag cartridges. Replace cartridges to keep your filter functioning properly.
THREE-STAGE FILTRATION: Keep cleaner water and healthier fish with three-stage filtration.
Bestseller No. 2
Bestseller No. 3
Marina S10 Power Filter
Power filter for aquariums up to 10 gallons
Self priming
Easy to maintain
Adjustable flow control
Sale
Bestseller No. 4
Marineland Penguin Power Filter, Up to 20-Gallon, 100 GPH
Certified flow rate of 100GPH, perfect for all aquariums up to 20-gallon, uses the Rite-Size A" filter cartridge"
Delivers easy, three stage mechanical, chemical, and biological aquarium filtration
Convenient Penguin Rite Size Cartridges come ready to use with each filter
Please refer the Product Manual, Set up Manual and the Instructional Video before use.
Bestseller No. 5
Aqueon Quietflow E Internal Power Filter, 10 Gallon
Economical vertical-oriented internal filter that efficiently cleans and filters aquarium water
Provides chemical, biological and mechanical filtration
Auto-start pump requires no priming, automatically restarts if power is interrupted and restored
Easy to install using suction cups and/or hanging clips
Limited Lifetime Warranty
Sale
Bestseller No. 6
Tetra 78000 Whisper IQ Power 10 Gallon Filter
USES STAYCLEAN TECHNOLOGY: A quiet, durable and easy filter system that uses Stay Clean Technology to provide easier maintenance and healthier fish.
FLOW CONTROL: Reduce the flow as low as 10 GPH for Bettas, plants, feeding or other low flow needs.
QUIET: A sound barrier decouples the motor from the filter to produce sound less than 40 decibels. Minimal noise
NO PRIMING REQUIRED: The submerged motor starts up with no priming required.
FOR 10 GALLON AQUARIUMS: The adjustable intake telescopes up or down to fit your aquarium's needs.
Bestseller No. 7
boxtech Aquarium Hang On Filter - Power Waterfall Suspension Oxygen Pump - Submersible Hanging Activated Carbon Biochemical Wall Mounted Fish Tank Filtration Water (5-10 Gal)
🐢Safe material:Made of ABS plastic,strong, quiet and durable.
🐢Low noise:motor running will not bring noise, will not affect the life and mood.
🐢Adjustable flow valve:The water flow is adjustable, dissolved oxygen for creature growing.Suitable water flow, fit for fish bowl and grass cylinder,so it satisfy your various demand.
🐢3 in 1 Multi-function filter:Aquarium filter has the function for filtration,oxygen aeration and clearing oil-film, a variety functions provide by ultra-thin design filter, perfect for your fish tank.
🐢Hanging on filter with filter plate design:can increased filter strage space,also clean up aquarium fish feces, create a clean environment for your lovely fish.
Last update on 2019-08-20 / Affiliate links / Images from Amazon Product Advertising API
Angelfish Aquarium Plants
The type and quantity of plant are important in setting up a tank and should always be considered for the type of fish you choose.
You should choose and plant them in aquarium in such a way that your fishes can have enough swimming area and substrate area with low and medium height plants lined with tall plants at the back.
This planting sequence ensures bottom dwellers get an open area to move freely. Angelfish body features define the type of plant you will need to plant in your water tank or aquarium.
Vallisneria is a plant for angelfish that is planted in such a way that they can move freely through and about them. Angelfish has narrow bodies to move through plants and stripes to camouflage amongst plants and roots.
Bestseller No. 1
6 Marimo Moss Ball Variety Pack - 4 Different Sizes of Premium Quality Marimo from Giant 2.25 Inch to Small 1 Inch - World's Easiest Live Aquarium Plant - Sustainably Harvested and All-Natural
STRAIGHT FROM US TO YOU: Other sellers often attempt to sell marimo through fulfillment services that keep your plants in a dark, dry box for 2-5 weeks. If it says "Sold by *** and Fulfilled by ***" under the price, that means the plants are being shipped from a fulfillment center instead of directly from the seller. All the extra time in transit all but guarantees the plants will die in the months following delivery, and is actually illegal since fulfillment services don't have nursery licenses.
HIGHEST RATED MARIMO ON AMAZON: Unlike other Marimo, our moss balls go through a 3-step quality control process where we quarantine and treat the Marimo to eradicate potential pests and parasites, carefully grade each Marimo to remove low quality specimens, and then each moss ball is gently hand washed to remove most sand and silt. This ensures our Marimo are free of all the common contaminants and pests included with most Marimo on the market. Our Marimo are sustainably harvested in Europe and are 100% natural with no dye, pesticides, or other contaminants.
THE EASIEST LIVE AQUARIUM PLANT: Marimo Moss Balls are without a doubt the easiest live aquarium plant; they require no special aquarium light, CO2 system, or aquarium plant fertilizer. Marimo also remove nitrogen and phosphate from the aquarium, increasing water quality and removing algae by competing with algae for nutrients. Marimo can be kept in nearly any freshwater aquarium that has a temperature of 78f or less. They are particularly useful in shrimp and snail tanks, as the shrimp and snails love grazing on them for biolfilm.
BEAUTIFUL AQUARIUM DECORATION: With their deep green color, spherical shape, and easy level of care, Marimo are the perfect live aquarium decoration. Their unique appearance makes them a centerpiece aquarium ornament in any small aquarium, and a wonderful addition to aquarium driftwood, aquarium rocks, and other natural decor of a large aquarium. Marimo are also widely popular for use in terarriums, jars, vases, and other containers. Marimo are a unique wedding gift idea, and they are traditionally given as gifts in Japan to signify love and commitment to a partner.
100% MONEY BACK GUARANTEE: We are so sure that you'll be impressed by the quality and value of our Marimo pack that we offer a 100% Money Back Guarantee. If you are unsatisfied with your moss balls for any reason whatsoever, we offer a no questions asked refund policy. Simply return your Marimo through Amazon for a full refund, and you won't even be charged for shipping.
Bestseller No. 2
Bestseller No. 3
Bestseller No. 4
Tacobear Artificial Plastic Plant Green Aquarium Fish Tank Underwater Plant 20 inch Aquatic Plants
Artificial plastic plants are more and more popular because of the characteristics of simulation of aquatic plants, convenient, durable, beautiful, pollution-free and harmless to fish. The flexible artificial plastic plant will not to scratch fish. Add natural scenery to your fish tank while increasing the privacy of the fish and slowing down the pressure.
Our artificial plastic plants are 18 long branches of water grasses that form a whole,There are different length have administrative levels. Lifelike water plant ornament give you feelings of aquatic plants with water flowing.
Material: Uses the high quality PE raw material + Quartz ceramic base. The artificial plastic plant made of PE material keep a good flexibility and light transmittance while Quartz base solid not easy flopping.
Color: The gradient colors make our artificial plastic plant ornament color more gorgeous, and more vivid.
Size: 20" length x 8.67" width. Package include: 1 x aquarium artificial plastic plant.
Sale
Bestseller No. 5
Sale
Bestseller No. 6
Florida 10 Species Live Aquarium Plants Bundle
IMPORTANT: Please note that during times of extreme weather, live plants will suffer due to extreme temperatures. During winter, do not order live plants when temperatures are expected to go below 20F at the lowest point during the day. During summer, avoid ordering plants when temperatures are above 100F.
Easy live aquarium plant species for any freshwater aquarium. You get 10 grown plant bunches, 1 of each species of ranging from 6 to 12 inches in height with the exception of the Lobelia Cardinalis which is about 3". Plants are grown in the US and subject to US standards for aquatic plants. Each of our plant bunches have several stems. Please note that some plants will take several weeks to transition to its aquatic form as some are grown emersed
Perfect for 10+ gallons aquariums. Create a natural habitat in your aquarium for your fish and invertebrates
Provide natural resting and hiding places for your smaller fish and invertebrates
Create a natural biological filter in your tank by having plants absorb nitrates from waste
Sale
Bestseller No. 7
Last update on 2019-08-20 / Affiliate links / Images from Amazon Product Advertising API
Acclimation
When you set up water tank for your angelfish, it provides them with a specific temperature and pH levels, which is different from the water specifications of angelfish at the time packing before they enter in your aquarium.
Hence, the perfect acclimation process needs to be done when your angelfish is ready to arrive in a water tank. Tropical fish are sensitive to minor changes in pH and temperature parameters. Hence, proper acclimation should be done for their successful relocation.
Reef Safe Angelfish
Angelfish in reef aquariums show different and unpredictable behaviors. They tend to be unpredictable within same species too. Angelfish species that are small, works well in large reef tanks, but larger species such as Emperor Angelfish should be avoided.
Corals, most likely to be picked up by various species of angelfish are known as large-polyped stony corals (LPS) like open brain corals. Various species of angelfish in reef aquarium are as follows:
Dwarf angels are famous for reef aquariums.
Potter's angel does not adapt itself to captivity. So, they are not used in reef aquariums.
Coral beauty is a hardy fish and frequently known as reef-safe rated as 50-50 for reef aquariums.
Golden angel is delicate beauty, very difficult to adapt itself to life in an aquarium.
The Brazilian, African flameback angels and cherub angels are good choices for reef aquariums.
The flame angel is a puzzle. Some are reef safe while some fishes are reef terrors after years of good behavior.[/su_list
Sale
Bestseller No. 1
API Reef Master Test Kit Reef Aquarium Water Test Kit 1Count
Contains one (1) API REEF MASTER TEST KIT Reef Aquarium Water Test Kit 1-Count, including 7 bottle of testing solution, 2 color cards and 4 glass test tubes with cap
Measures levels of calcium, carbonate, water hardness and phosphate
Helps prevent invisible water problems that can be harmful to fish and cause fish loss
Designed for use in reef aquariums only
Use for weekly monitoring and when water or fish problems appear
Bestseller No. 2
Fluval 10531A1 SEA EVO XII Aquarium Kit, 13.5 gal
Stylish honeycomb design conceals back filtration area while looking ultra modern. During water changes the aquarium is usually filled to a higher level. This reduces surface agitation from the filter output nozzle, which has not yet been adjusted to provide surface movement and oxygen levels your fish have become accustomed to
Powerful 3 stage filtration with oversized mechanical, chemical and biological media
Multi functional canopy with easy feed door
Sleek, all aluminum waterproof casing; Convenient touch start day & night illumination
13.5 gallon tank; 56 x 29 x 38 centimeter (22 x 11.5 x 15 inch)
Sale
Bestseller No. 3
Bestseller No. 4
Lightimetunnel WiFi LED Aquarium Light, 165W WiFi Plus Dimmable Full Spectrum Fish Tank Light with Four Channels for Freshwater Saltwater Marine Tanks LPS/SPS
【WIFI Intelligent Control】Independent APP control operating system. Just download the "Aquarium light" app on your phone and connect to the wifi to control led aquarium light. And there are 4 modes to control the time: manual / Auto / timer / default mode. This app is for IOS / Android systems.
【Full Spectrum LED Light】Fish Tank Lights consist of red light, blue light, purple light, royal blue light, green light, and white light. Red light promotes the healthy growth of fish/aquatic plants; Blue light promotes the absorption of coral calcium, synthesize vitamin D3 to make the coral grow brightly.
【Brighter】Our Aquarium lights are 25% brighter than ClassicLED Aquarium Light. 120°lens ensures that all aquatic plants and fish get adequate photosynthesis, and also your tank look clearer, brighter and more beautiful.
【Multi Mode】LED Aquarium light can be controlled via WiFi or manual mode. Four channels/seasons to choose : White,Blue,Night Blue,All light on Channel and Spring, Summer, Autumn and Winter. Ideal for all saltwater and freshwater aquatic plants and fish. Daisy chain function that connects two or three fish tank lights together. The hanger kit is designed for all sizes of water tanks.
【After-sales Service】We provide one-year warranty and a 30-day refund for aquarium light! There is a youtube video link in the user manual. If you are buying our led reef light for the first time, please refer to it!
Sale
Bestseller No. 5
The Marine Reef Aquarium
Used Book in Good Condition
Phil Hunt
Publisher: B.E.S. Publishing
Edition no. 0 (08/01/2008)
Hardcover: 208 pages
Last update on 2019-08-20 / Affiliate links / Images from Amazon Product Advertising API