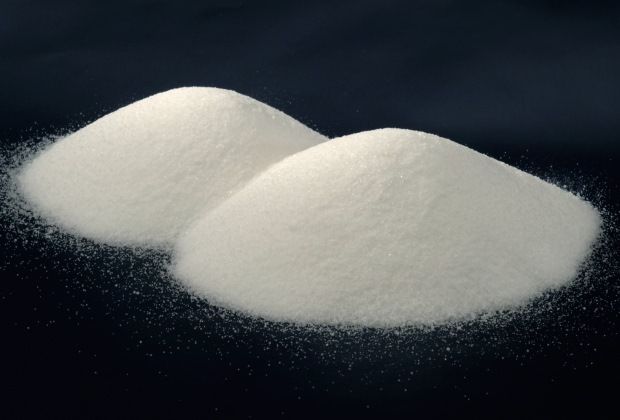 Betta fish is a sensitive fish and just like its shiny colors, it has shiny tantrums too. It gets easily irritated and stressed with sudden atmospheric changes and easily affects its health with this behavior.
Aquarium salt is beneficial for fishes if used properly and after due research. How just one extra ounce of salt can kill the fish and an ounce less can become ineffective is what you can observe clearly from your Betta fish.
Before we start talking about the ways aquarium salt is good and bad for Betta, let's get some facts straight about what aquarium salt actually means.
In a Hurry? Our Recommendation
Sale
Instant Ocean Sea Salt (10 gal)
FORMULATED SPECIFICALLY FOR MARINE aquariumS: Contains every major, minor and trace element delicate marine fish and invertebrates need.
DISSOLVES FAST: Superior solubility – provides a clear, ready-to-use solution in minutes.
IDEAL pH: Quickly achieves and maintains ideal pH – free of nitrate and phosphate.
CONVENIENT: No special additives are needed – will not separate during packaging and shipping.
INSTANT OCEAN SEA SALT: The industry standard for quality, consistency and value for more than 40 years.
Last update on 2023-06-03 / Affiliate links / Images from Amazon Product Advertising API
Aquarium salt comes mostly in two types.
Basic aquarium salt – Sodium chloride
Aquarium salt is exclusively found in aquarium shops and fish sections of general stores.
It is the cheapest of all fish salts used.
It can also be found as non-iodised salt, table salt or even ice cream salt. It is basically just salt that we use in our daily lives.
It has limitless medicinal properties which are helpful for curing Betta fish diseases.
Epsom salt – Magnesium sulphate
Epsom salt is a saline laxative which is also used as a remedy for swelling by humans. It works the same way for fishes too. It is less dangerous to fishes as compared to aquarium salt.
It can be bought easily in general stores, first aid aisles and even in gas stations.
Epsom salt often comes with scent and dyes for human usage, but for fishes make sure it does not contain any of them as they are harmful for them.
This is the basic information you need to have about the aquarium salts before you buy them from the stores for you Betta fish tank.
But, the usage of these salts effects the way a Betta would benefit or injure itself from them. So, let's focus now on how to use these salts for a healthy fish life span and most effective usage.
What does Aquarium salt do to The Betta?
Aquarium salt is a warrior against infections, parasite ich, bacterial growth, sticking of velvet on the scales of the fish. It helps in enhancing the healing process, and replenishes the fin/tail condition and shine from the rot.
How do you apply it for best results?
Aquarium salt is pretty versatile in its nature and the cheapest too. But, you should know how to use it and for what conditions. A bath is quite different from a dip.
There is difference in the concentration levels of the mixture as well as the duration for which the Betta fish has to stay in it.
Salt dip
Aquarium salt dip requires 1 table spoon per gallon of water. The time duration varies from 5 to 8 minutes depending on the severity. If the disease is related to fin rot or fungal infections, limit it to 5 minutes and for anything severe extend to 8 minutes.
Important note: Never exceed the time duration over 8 minutes as it will decay your fish skin instead and burn its skin.
Salt bath
After the fish has been treated in the dip for the given time, it needs to be treated further in a lesser concentrated mixture of salt bath for a longer duration. Aquarium salt bath requires 30 minutes to give the window of proper healing to the fish.
Acclimation
After the fish has been treated in dip and bath, it needs to acclimate before it is reintroduced to the fish tank. The doses bared by the fish can cause harm to the fish too and thus after acclimation in a reviving station tank, it can be put back in its normal tank.
When to not use Aquarium salt?
Aquarium salt is of higher power and concentration and is useful for many healing purposes. But, when it comes to treatment for bloating, this salt should not be used.
Your Betta needs to pass fluids and water and aquarium salt may become a barrier in the case of bloating.
What does Epsom Salt do to The Betta?
Epsom salt is famous for its quality of reducing the swelling in case of humans so does it help cure swelling in fishes too. Betta fish is compatible to Epsom salt and is preferable to aquarium salt.
Best Aquarium Salt for Betta
Sale
Bestseller No. 1
API AQUARIUM SALT Freshwater Aquarium Salt 65-Ounce Box
Contains one (1) API AQUARIUM SALT Freshwater Aquarium Salt 65-Ounce Box
Promotes fish health and disease recovery with increased electrolytes
Improves respiration for fish in freshwater aquariums
Made from evaporated sea water for all-natural results
Use when changing water, when setting up a new freshwater aquarium and when treating fish disease
Bestseller No. 2
Bestseller No. 3
Landen Aquarium Wooden Stand and Cabinet for up to 20 Gal Tank, Fish Reptile Sea Salt WaterTank Stand, Nano Foam Leveling Mat Included, W17.7xD17.7xH33.9 in,Wooden Matte Black Painted(Stand Only)
【Stable and Modern Design】contemporary design, especially for the rimless aquarium, to present a minimalist style. The modern and simple design can match any decoration in your home seamlessly, spacious storage space for large aquarium equipment. Simple style, black and white, embodies the overall aesthetics. The edge of the cabinet adopts German sealing edge treatment technology, making a perfect seamless appearance.
【Humanized Features】The black nano foam leveling pad at the top of the stand provides cushioning and protecting. The spring plungers makes the door easy to open and close. Painted matte surface is wear-resistant and scratch-resistant, easy to clean. The hinges are made of 304 stainless steels, which is corrosion-resistant and more suitable for aquariums.The stand has openings in the back for tubing for canister filter and CO2 hoses.
【User-Friendly Material】The material made for this cabinet is safe, eco-friendly. The stands use environment-friendly wooden plate, formaldehyde emission less than 0.06mg/m³, zero aldehyde addition in the process of cutting plate, row drill, engraving milling, sealing edge. The surface is using paint made of non-hydrophilic eco-friendly materials.
【Easy to Setup】Installation instructions and spare parts are provided in the package. Thanks to its manufacture using CNC opening and CNC precision drilling, the precision is very high, making all the components easy to assemble in minutes.
【Specification】Dimensions: W17.7 x D17.7 x H33.86 inches (W45 x D45 x H86 cm); Color: Matte Black Painted; Support: Up to 30 gallons tank. Two stands can be placed side by side to support 60 gallons or larger aquarium tanks.
Sale
Bestseller No. 4
API MELAFIX Freshwater Fish Bacterial Infection Remedy 4-Ounce Bottle
Contains one (1) API MELAFIX Freshwater Fish Bacterial Infection Remedy 4-Ounce Bottle
Heals bacterial infections and repairs damaged fins, ulcers and open wounds
Contains natural, botanical tea tree extract to quickly and rapidly help fish
Helps treat newly-introduced fish to reduce risk of disease outbreak in freshwater aquariums
Use daily for a week when treating infections and for 3 days as a preventive when adding new fish
Bestseller No. 5
SunGrow Aquarium Salt for Betta Fish, Aids in Reduction of Stress Level and Improves Color, Supports Gill and Kidney Functions, 16-Ounce
Supplies Essential Water Electrolytes --- To reach the peak coloration and vitality of bettas, they need the right amount of electrolytes. Each time you do a partial aquarium water change, these electrolytes may be lost. You can replenish them by adding the SunGrow Aquarium Salt to help maintain a proper fluid-electrolyte balance in the fish's body fluids.
Supports Kidney Functions --- Fish kidneys work lesser when you add aquarium salt to the water. The amount of water absorbed in the blood will be reduced and gives less pressure to the kidneys as one of its major tasks is to remove water from the body.
Improves Mucus-Like Covering Production --- Another benefit of aquarium salt is that it enhances the fish ability to produce a mucus-like coat. This protective layer is very helpful during fish rehabilitation when it experiences an injury, torn or bitten fins and even fin rot.
Assists In Fish Health Recovery --- Aquarium Salt also boosts the fish body defenses and wound recovery. It assists in their total well-being making them live longer with the best health and behavior.
Helps Reduce Betta's Stress Level --- Bettas are known to be sensitive fish and their tantrums are as shiny as their colors. Any sudden atmospheric changes can make them irritated and stressed. Adding Aquarium Salt for Betta by SunGrow in their aquarium helps recreate a familiar environment for them. It also aids in lowering down their stress level by improving the gill function resulting in better respiration.
Last update on 2023-05-18 / Affiliate links / Images from Amazon Product Advertising API
How do you apply it for best results?
Epsom salt works the same for both humans and fishes. It works as a laxative and help cure swim bladder disorder. It can also help the fish to be able to sink and swim better.
Salt dip
For Epsom salt, only 1 table spoon or 3 tea spoons per gallon are required. The fish needs to stay in the mixture for 10-15 minutes depending on the severity.
For less severe cases like constipation or wound infection keep it for 10 minutes and for more severe cases like bloating and Popeye disease extend to 15 minutes.
Important note: Never exceed the given time frame or it will further degrade the health of the fish instead of curing it.
Acclimation
Often Betta does not require a salt bath after dipping as it is not affected much by this salt. So, after dipping acclimating the fish in a reviving tank to avoid possible shocks or trauma is important.
When to not use Epsom Salt?
In any case apart from swelling, bloating and wound infections prefer avoiding Epsom salt. But, using it at times to treat even your healthy fish its immune system will be increased.
However, the salts that you use are external chemicals and any external object will somewhat affect your fish breeding process. 
Hence, you should use them only if required and have the information of their importance gathered before you use them in the fish tanks.
The most required thing is to take good care of it on a daily basis by a compatible fish tank setup and maintaining proper food and diet.