Fishes are sensitive beings and when taken as a pet, bring along a lot of responsibilities. They have to be taken care of on various aspects including water hygiene, temperature, food, breeding cycle and an adaptable environment. Temperature is one of the most important requirements of all.
Feed your fish automatically with the best auto-fish feeders in the market

Finding The Best Air Pumps For Your Fish Tank
Different fishes have different preference to temperatures but in a fish tank it is not possible to give each one its own environment. This leads to limiting the variety of fishes one can get for his fish tank. However, an aquarium heater can help in widening the limits to some extent.
How does an aquarium heater work?
For most of the tropical fishes 78 degrees is the best temperature when taken in common. Similarly, various fishes have been categorized and given a standard temperature at which they thrive well in a fish tank.
The aquarium heaters are set at the standard temperature and made to keep it steady. As, the fishes tend to get traumatised with variation in the temperature around them which can affect their health drastically or even kill them, the heaters are designed to avoid even the slightest variation.
How to choose the best aquarium heater for your tank?
If you think that looking up for the best seller and most reviewed aquarium heaters to be the best for your tank too, then you are going partially wrong.
The aquarium heaters are available for different set temperatures with different power levels. They are generally divided by the unit watt.
The heater may go from 10 watts up to 300 watts. The increase in watts is with the increase in the size of the fish tank.
Here is a chart for a detailed understanding of best power for different sizes of fish tanks.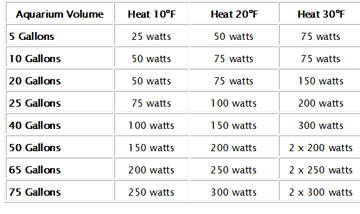 Top Aquarium Heaters available online
Marked as bestseller on amazon.com, this aquarium heater has been ruling the market because of its remarkable performance and long term durability. It is also available in different watts for fish tanks ranging from 2 to 75 gallons. Read More…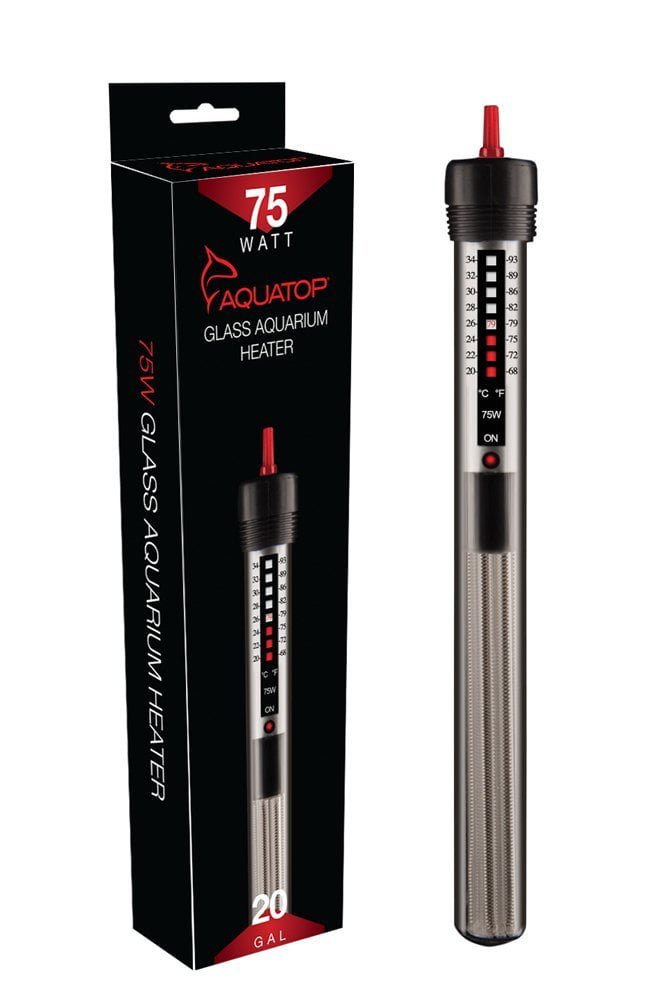 Another one in the top list is this submersible heater which does it work just the way it should. Many reviews on amazon.com say that you can almost forget about temperature issues after installing this product. The quartz glass body provides double insulation and removes the fear of any electric leakage into the water either. Read More…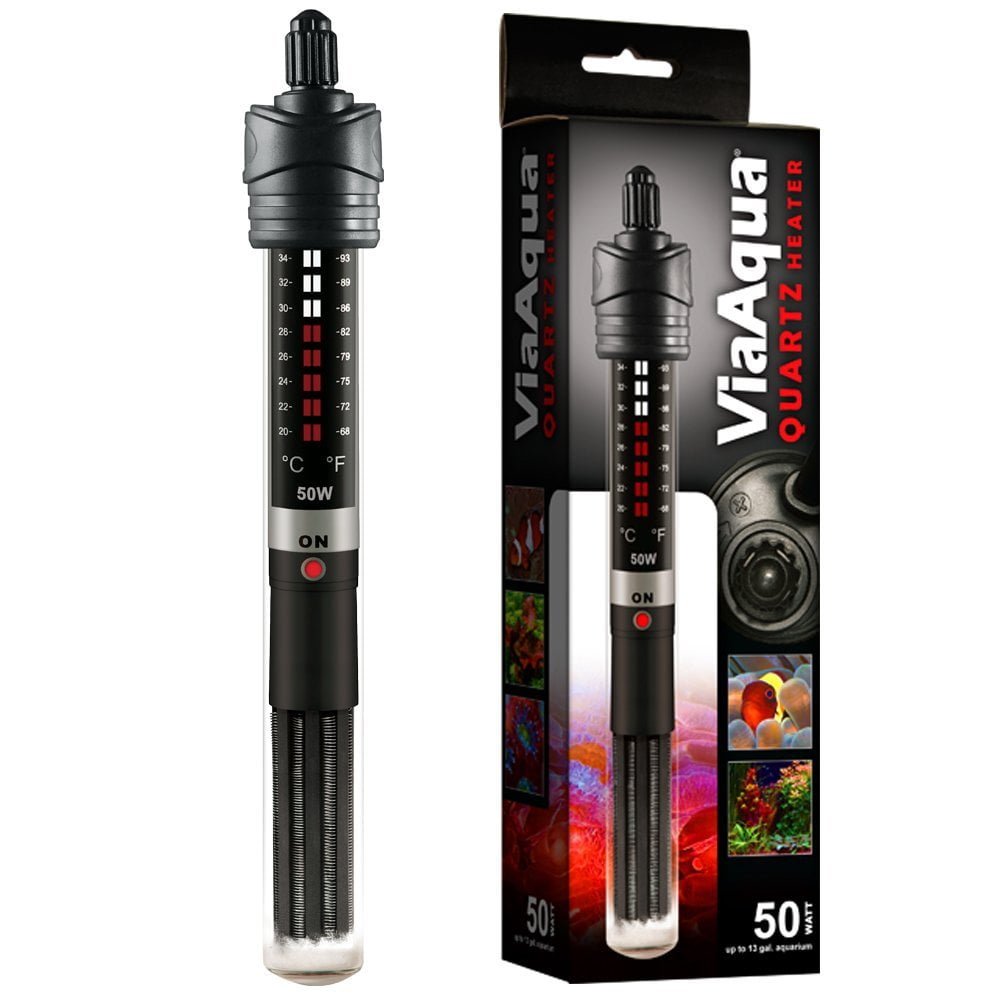 Built with quartz glass to provide best insulation, this is the cheapest with the features provided. The thermostat indicates temperature accurately and the 50 watt powerful heater can deal with both fresh water and salt water tanks perfectly. Read More…
The installation is very easy and the clarity of each and every detail including the temperature, power and anti punching makes this product a highlight. The aquarium heater comes with a combination of scald-preventing and anti punching material. For increased accuracy a separate thermometer is provided with the heater. Read More…