How To Get the Best Aquarium Heaters
Fish are one of the coolest pets to keep around. They don't demand attention like dogs, or ask for a walk every morning. These pets just stay inside their tank, which is their whole world and never disturb you. 
This is the primary reason why working people prefer them over pets like dogs and cats – fish maintain peace, and the aquarium makes their home look ten times more beautiful.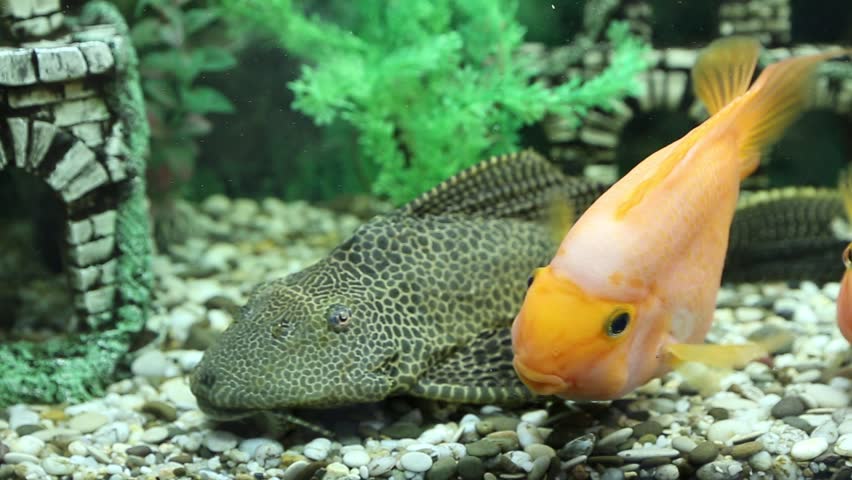 But these pets demand maintenance which is entirely different from others. This is so because fish is one of the most delicate pets. As we know that they live in seas or rivers or oceans. So creating such an environment for them outside of it, that also inside a small aquarium, is the toughest task.
Aquarium owners are bestowed with the responsibility of mimicking the vast ecosystem found in oceans, inside a fish tank. 
This is a crucial task because we know that fish are delicate organisms, and if they find it difficult to adjust to a new environment, they might not thrive too long.
So there are several things to be kept in mind and several things to buy before actually purchasing a fish. Understanding which fish to purchase, basic steps of aquarium maintenance to perform and how often to feed the organisms.
All these among other information, is necessary for keeping fish alive and healthy. This responsibility requires you to do a thorough research regarding these matters. If not done right, there are great chances that you lose the fish. 
Fish keeping is an amazing hobby. People often get so hooked to fish tanks, after they have purchased their first one that they cannot get over it. And I have seen people who instead of staying content with just one aquarium, went on to buy two three more.
So all I want to say is, once you learn how to take care of a fish, you will fall in love with this hobby. It does not ends, instead it expands to bigger aquariums or more of them!
Before introducing a fish or any other kind of marine organisms to the aquarium, there are several things to buy. And the most important equipment is the aquarium heater.
Different fish have different water temperature preference. But it is not possible to give each one its own ideal environment which leads to limiting the variety of fish you can put inside the aquarium. However, with an aquarium heater, the limits can be widened to some extent.
Why do you need a heater?
Why do you need a heater?
If you are residing in very cold places like Canada, then getting a heater for your aquarium is a must. A heater is so much important for a fish tank because it keeps the water from dipping past a certain temperature level. Of course you can fill the tank with room temperature water.
But it won't stay that way for too long. After a few hours, you will notice that the water has started losing its heat.
Most of the aquariums nowadays have a heater fitted to them. This equipment is a must for those aquariums which have those types of fish living in them, which require water hotter than the room temperature, to thrive.
If your aquarium has bettas or any other type of tropical fish in it, then you should get the best quality heater for your aquarium.
It will help in maintaining the water temperature at a certain level, so that the marine life does not get stressed by constant temperature changes.
Unlike in humans, in fish, constant temperature changes can be detrimental to their health.
Constant temperature changes usually takes place in small aquariums. This is the reason why I do not recommend small aquariums to the newbie.
In larger aquariums, water takes time to change its temperature. And so you get enough time to change it.
​How to Choose the Best Heater for your Aquarium?
How to Choose the Best Heater for your Aquarium?
There are certain points to be kept in mind while choosing the right heater for your fish tank like:
If you are going for the best selling heater or the one which has been reviewed 'the best' by different websites, then you are going partially wrong.
The aquarium heaters are differentiated on the basis of different set temperatures with different power level. They are distinguished by unit watt.
The heater may go from 10 to 30 watts. This variation is based on the size of your fish tank. The increase in watts is with the increase in the size of the fish tank.
​Types of Aquarium Heater – Where Should You Place it?
Types of Aquarium Heater – Where Should You Place it?
Aquarium heaters come in a variety of shapes and sizes. So you have plenty of them to choose from. These heaters are categorized on the basis of where you are supposed to put them.
Like some can be submerged inside the aquarium, while some can be hung from the top and some can be attached to the sides. 
So these heaters are available according to your convenience. You can buy the one which fulfills your needs. All of them have their own pros and cons. So do a well research beforehand.
Types of heaters available in the market are:
This type of heater is also known as a hanging heater. As its name suggests, you can hang it over the top edge of your fish tank, while a glass tube which contains the heating element will be placed in the water.
This one is one of the most common types of heaters in the market. If you get a kit an aquarium kit, this is the only type of heater you will get.
To fit an immersible heater, you will need an opening in the hood of your aquarium. Most of the hoods already have an opening for the heater, you will be saved from the trouble.
Make sure that you heater is properly placed. In case you bump into it, there are chances that the glass sheath will break which can even start a fire.
If this happens, it can also lead to yours as well as your fish's electrocution. Fish that live deep under the water, are spared from electrocution. However, I still won't say that they are safe.
These heaters are affordable. But not at all ideal for brackish or marine aquariums. There are chances that the salt will get into the tube, which will ultimately lead cause corrosion or electrical shock. 
These types of heater is very convenient. You can position it anyway you want . It is placed right in the water which makes it an efficient heater. While placing it inside the tank, make sure that you leave enough space around it, as you don't want the fish to get caught between it and the gravel or the side of the tank.
Also, do not let it touch the gravel either, because the difference in the heat conductivity can crack the glass of heater.
This one of the most convenient types of heaters as it comes along with the fish tank. When you buy an aquarium, these heaters are already fitted inside the tank.
So you are spared from the task of fitting a heater to the aquarium. With these built-in heaters, you will have to make sure that they keep your water at the temperature required.
This heater is effective for larger aquariums. It is an external kind of heater that usually involves a sump or a filter.
It is in the line between the filter or sump and the aquarium itself. While connecting it to the fish tank, you might face some difficulty as the set up is a bit complicated. 
But the best thing about these kind of heaters is that they  prevent any possible contact between the heater and the fish.
In these types of heaters, the heater is in the sump itself. This way, you get the same benefits of the in-line heater but unlike it, this one is easier to maintain. Also, the sump requires more space in the room.
This type of heater usually uses wire as the heating element. It is buried beneath the gravel and the heat travels through the gravel, into the water. It is good for planted tanks when the gravel might keep the roots of plants cool.
Best and Most Efficient Aquarium Heater Reviews
I have told you about the different types of heaters out there. So now, I will show you the best of them that are available in the market. I have mentioned the brand name, their pros, cons, features and price! So scroll down.
JBJ True Temp Titanium
JBJ True Temp Titanium Heating System Kit for Aquariums, 500-watt
JBJ true titanium digital heater system is the most complete heating system to date with the most advanced features that set apart as the leading heater for aquarium hobbyists.
Remote temperature probe
Large constant LED display of the current temperature
Country Of Origin: China
Last update on 2021-12-13 / Affiliate links / Images from Amazon Product Advertising API
Pros
It has an external temperature probe.
It is available in a variety of wattages.
It comes with an in-tank mounting system.
It can be recalibrated.
It comes with a heater guard to protect against fish burns and rock slides.
It is a corrosion-proof titanium for saltwater and freshwater aquariums.
It has a digital controllers which feeds the settings.
Cons
It is more expensive than regular heaters.
To completely maximize its efficiency level, you need to use it with the Aqua Lifter.
This heater comes with a True Temp digital controller, a remote temperature sensing probe and a titanium heating element.
It has a push button control and an LED display. It also has a second LED light which shows when the heater is operating.
It comes with a quick disconnect temperature probe with a 5-foot cable. This probe can be placed anywhere in the aquarium.
The probe and the controller are rated at +/-0.5 accuracy. The digital controller has a temperature set point range between 32-99F.
Regular heaters have a thermostat attached inside the glass tube, near the heating element. It sometimes gives inaccurate readings and frequent on or off cycles.
But this heating system functions only as a heating system. It has no thermostat. It has an internal memory which saves the temperature setting. 
It is of great use especially when during electricity failure. You can use different wattage elements with the controller. It is plugged into the external True Temp unit and is turned on and off automatically.
This heater also provides the option to calibrate. Unlike factory calibrated submersible heaters, this controller allows you to check and calibrate the heating system with a thermometer. In case the initial factory calibration is off a few degrees, it can be corrected.
Aquatop Analog Glass Submersible
Last update on 2021-12-13 / Affiliate links / Images from Amazon Product Advertising API
Pros
It is available at an affordable range.
It is very easy to set up.
Its temperature settings are accurate.
Its temperature can be adjusted easily due to its highly visible display.
It is a very powerful heater.
Cons
It comes with just one year warranty which is comparatively less.
Its quality is very fragile for shipping.
This heater measures 14*1.5*1.5 inches, for 300W of power. It usually comes with a one year warranty and gives you a temperature range of 68 degrees to 93 degrees F for up to 75-gallon tanks.
The glass submersible heater comes with suction cups for setup. It also features double insulation with high quality insulated glass. 
Temperature can be adjusted just by the turning of the knob and its digital display tells you the temperature setting.
EHEIM Jager
Sale
Eheim 3619090 Jager Aquarium Thermostat Heater 300W
Heater is meant for Tanks between 159-264 Gallons.
Size of Heater is 20" X 1.4" Diameter
Fully submersible, will automatically turn off when water level dips too low.
Thermo safey control protects against running dry.
Made of shock resistant and shatter proof glass for fresh or marine water.
Last update on 2021-12-13 / Affiliate links / Images from Amazon Product Advertising API
Pros
​It comes with a 3 year warranty.
​Its glass is shatter proof and shock resistant.
Its material is durable.
It turns off automatically when the water level goes down.
​It has an indicator light, which lights up when it is working.
Cons
Since it is a long heater, you might face difficulty in placing it horizontally.
This one is a fully submersible heater which measures 1.4*19.9 inches. It is available in different watts, from 50 to 300. In total, EHEIM Jager's 9 models are available.
The 300W model is recommended for tanks up to 150 gallons and the 25W model is best for bettas. It can heat the water in tanks up to 7 gallons, to at least 78 degrees F.
The recommended ratio is 5 watts per gallon of water. It is also recommended to place this heater vertically inside the fish tank. If you do otherwise, it would void the warranty.
Aqueon Pro
Sale
Aqueon Pro Adjustable Heater, 100W
Adjustable heat setting 68 to 88°F, Electronic Thermostat accurate to +/- 1°
Shatterproof and nearly indestructible
Fully submersible; Auto Shut-Off when over-heats, resets when it cools down
LED light is always on: red when heating, green when not heating
Limited Lifetime warranty
Last update on 2021-12-13 / Affiliate links / Images from Amazon Product Advertising API
Pros
It is easy to install.
It contains an electronic thermostat.
Its material is shatter proof and virtually indestructible.
It comes with a lifetime warranty.
Cons
Its customer service is not so good.
Aqueon Pro is a fully submersible heater which measures 4*14*2 inches. It is available in five different watts, so you have plenty to choose from based on your aquarium size.
Its 250W version is fit for 90 gallon fish tanks and can handle the raising temperature up to 15 degree F above room temperature.
This heater has an indicator light attached to it, which makes it easy to keep an eye when the temperature rises above the specified limit.
The manufacturer advises that it should be set horizontally inside the aquarium. As for the warranty, what could be better than a heater that comes with a lifetime warranty?
Fluval E Electronic
Fluval E300 Advanced Electronic Heater, 300-Watt Heater for Aquariums up to 100 Gal., A774
Aquarium heater with dual temperature sensors provide accurate and real-time water temperatures
LCD temperature display available in both Fahrenheit and Celsius; with a range of 68 to 93 degrees Fahrenheit
Fast heat technology built with a safety shut-off and integrated fish guard to protect fish and invertebrates
Equipped with a slim profile mounting bracket and colored display alert system
Last update on 2021-12-13 / Affiliate links / Images from Amazon Product Advertising API
Pros
It has an LCD display.
It comes with dual temperature sensors which provides accurate settings. You can adjust the water temperature in 0.5 degree increments.
It comes with an integrated fish guard so that the fish does not come in contact with the heating element. It is also protected against shocks from big fish species.
Cons
You cannot set this heater horizontally, because if you do so, it will void the warranty.
While setting it up, you will have to do according to what is said in the manual book. Otherwise, you might mess something up.
It is a 300W fully submersible heater which can handle up to 100 gallons of water, with a temperature range of 68 to 93 degrees F. It comes in 4 versions – the 50W version is best suited for water tanks up to 15 gallons.
Another advantage with this heater is that it has a great LCD display of temperature - in both F and C. You can also set it up in different ways, but only vertically. 
You just have to follow what is written in the manual otherwise, you might mess something up. This electronic heater comes with a 5 year warranty, which makes it one of the best heaters around.
Finnex Hang On Electronic Controller – Titanium
Sale
Last update on 2021-12-13 / Affiliate links / Images from Amazon Product Advertising API
Pros
It offers accurate temperature settings within 2 degrees.
It has an LED heating indicator.
It works very quickly with its titanium tube.
It does not take much of the space in the tank.
The temperature control is set outside of the tank.
Cons
This heater might be a tough tool. But its warranty problem can be a trouble.
Finnex Hang On is another submersible heater, measuring 14.5*1*1 inches. This 500W heater works very quickly and powerfully. It can easily handle fish tanks up to 120 gallons.
Its temperature ranges from 70 to 92 degrees F. In this heater, the temperature control is set outside of the fish tank, which makes it convenient as well.
This heater is ideal for saltwater applications due to its corrosion resistant titanium tubes. Finnex heater series has another model which includes a heater guard as well.
A deluxe version is also available. It has an advanced controller and a memory chip to store settings in case of a power outage. Its wattage ranges from 300W to 800W.
Cobalt Aquatics Neo Therm
Cobalt Aquatics Flat Neo-Therm Heater with Adjustable Thermostat (Fully-Submersible, Shatterproof Design) From 25W To 300W
Super-flat design. Fully submersible, modern design for energy efficient Aquarium and terrarium heating. Includes reversible holster/bracket, which allows heater to face inward or outward. See the product images to determine the best neo-therm size for your tank.
Accurate, one-touch system. Simply set temperature between 66-96°f with one touch and the neo-therm electronic thermostat will maintain Tank temperature within +0.5°F. Led displays both set temp and actual temp, simultaneously.
Ultimate safety and reliability. Integrated thermal protection circuitry prevents heater from overheating. If you forget to turn it off, the neo-therm will automatically shut it down.
Virtually indestructible. Unlike cheap, glass heaters, the neo-therm is a resin/thermoplastic heater with a shatterproof outer-casing. Made in Poland and includes a 3-year warranty.
Manufacturer You can trust. Most manufacturers rate their heaters on the ability to raise an aquarium 2-3°f above ambient temperatures. This is unreliable and misleading, as the average home fluctuates 2-3°f or more throughout the day. Cobalt rates The neo-therm on the ability to raise a tank 11°f above ambient temperatures, so you will never have to worry about overworking the neo-therm or it keeping up!
Last update on 2021-12-13 / Affiliate links / Images from Amazon Product Advertising API
Pros
Its durability is great.
It has a great display.
It is very easy to use because of its 'one touch' control system.
It gives accurate temperature reading.
Cons
Its 200W version has reported some possible malfunctions.
Another submersible heater which is very small in size, is this Cobalt Aquatics Neo Therm. It measures up to 11*1.5*0.5 inches. It comes in various model.
Its 150W model is able to set the temperature from 66 to 96 degrees F, in a 40 gallon fish tank. The manufacturer suggests that it should be placed vertically, otherwise the 3 year warranty won't be valid.
This heater is one of the best available in the market, as it gives accurate temperature readings, up to 0.5 degrees F accuracy.
Its LED display shows the set temperature and the tank temperature, at the same time, making it easier for the tank owner to make any changes if required. 
This heater has an automatic system which shuts off automatically before it overheats. Its outer casing is shatter proof, making it one of the best quality heaters out there.
The heater is available in different wattages - 50W, 75W, 100W, 200W, 300W. So you have plenty to choose from.
Hydor In-Line External Heater
Last update on 2021-12-13 / Affiliate links / Images from Amazon Product Advertising API
Pros
It can never overheat the aquarium water.
It is made of excellent quality unbreakable plastic.
It is installed outside the tank, which saves enough space for the fish and other organisms.
It is easy to make temperature adjustments with this heater.
It provide pre-warmed water circulation.
Cons
It must be used with a canister filter.
You cannot see the indicator light as the heater is placed behind the aquarium.
It cannot be mounted horizontally inside the fish tank.
As its name suggests, the Hydro In-line External Heater is designed to be installed in-line with an external canister filter.
It comes with a lot of advantages like, you can hang it on top of the fish tank, which saves space inside the tank, making more room for fish, inverts, live plants and rocks. You just have to install the heater on the outflow of a canister filter.
Maintaining a stable water temperature is essential for the healthy growth of fish, corals and other aquatic life. Hydro In-line heater fulfils the requirement by providing enough heat to the aquarium.
It has hose barbs and tightening nuts to secure the heater onto the tubing. It is also quite easy to set and adjust the heater settings as you can set the temperature using a dial. Its red LED light lights up when the heater is operating.
This heater uses a polymer PTC heating element. The Positive Temperature Coefficient (PTC) heaters can self-limit themselves, meaning that they will not get warmer than the present level.
So it can never overheat your aquarium. You need not worry about your fish getting fried or boiled or anything like that!
The heater is constantly exposed to water movements. This is so because it is in a stream of flowing water from the canister filter, which makes the aquarium always bathed in the heated water. It helps in maintaining a stable water temperature throughout the aquarium.
Conclusion
When taken in common, 78 degrees is the ideal temperature for most of the tropical fish to thrive. Similarly, every species of fish has a unique temperature requirement, especially inside of a fish tank.
Aquarium heaters can fulfill this requirement by keeping the water temperature stable and convenient for the fish and other species.
As the fish tend to get traumatized with sudden variations in water temperature, these heaters are set at a standard level and are made to keep it steady.
These are chances of health deterioration of fish if water temperature varies considerably. This is the reason why the heaters are designed to avoid even the slightest variation.
My Recommendation
Out of all the heaters I have reviewed above, my personal favorite is the Fluval E Electronic Heater. It is the most convenient and the best for fish tank owners, be an experienced or amateur.
It comes with heater guards which protect the fish from coming in contact with the heater directly. This way, they are saved from being electrocuted. 
If you check its reviews online, they are very positive. This heater is made up of very durable quality, it is easy to install, it has heater guard attached and lastly, it comes with a 5 year warranty!
In the end I would say that there are plenty of heaters to choose from. You can narrow down your choices on any basis, be it durability, price, protection, warranty or additional settings. 
I have made that task easier for you to some extent by mentioning the pros, cons and advantages of some of the best aquarium heaters in the market. It is up to you which one you would like to go for.
I will just advise that do not make the decision in a hurry, because you would not like to buy an equipment which does not serve you right. 
Make a list of the heaters which you think are great. Then write down their features, pros and cons. I am sure you will eliminate some of them in this stage itself.
And lastly, check the reviews online! Reviews are the best source to go for whenever in a dilemma. They will clear out all the confusion as you will be able to see numerous people out there who have purchased the same product. 
You will see if they have made the right choice. Some people even post their reviews along with pictures of the product. This is another advantage, as you will be able to the packaging quality and check if the product is similar to what is shown in the picture.
So all the best with your new aquarium heater!