Step-By-Step Guide For Setting Up Of A 60 Gallon Aquarium
Looking for a large-sized fish tank?
But you are not sure how much a gallon to go for?
For people who want to begin fish-keeping hobby with a large-sized aquarium, I would recommend them to go for 60 gallon. It is not too large but just the right size.
In this article I will share with you all the tips from buying the right quality tank, according to your needs, to setting it up, and everything that lies in-between. So let's begin!
So let's start with the procedure.
STEP 1: Deciding which tank to buy
The first step in the fish-keeping process is buying the right fish tank.
This decision is affected by various reasons like the material of the tank, availability of kit, its shape, weight and so on. So you have to take your time, research well, and then go to buy one.
There are plenty of 60 gallon aquariums in the market, of different brands, which might confuse you.
So here I have given a description of the best 5 of them. which will assist you in making the right buying-decision.
REVIEWS OF 5 BEST 60 GALLON AQUARIUMS
MARINELAND HEARTLAND LED AQUARIUM & STAND ENSEMBLE – AESTHETICALLY PLEASING
The Marineland Heartland aquarium setup comes with LED lights which helps in enhancing the beauty of the tank.
The kit also features a canister stand to provide full support to a 60 gallon aquarium. It is built of high-quality which would last for a long time.
It includes a canopy stand to illuminate the beauty of your tank and its surroundings. The tank has a large front panel which maximizes the viewing area, thus helping you take a clearer and full view of your fish.
FEATURES:
Built with glass and stand with MDF
Kit includes LED lights and a glass canopy
Intended for freshwater and saltwater fish
Suitable for both freshwater and saltwater fish
Large front-panel to maximize the viewing area
You can find this kit on Petsmart.
---
SEACLEAR 60 GALLON RECTANGULAR ACRYLIC FISH TANK – FINEST CAST ACRYLIC
It is rectangular in shape and made with acrylic which contributes to its durability. Compared to glass, it is much stronger – you can even keep it around children.
On top of it, you can create a freshwater, marine or reef environment in this tank. It's all up to you, which one you want to set up.
The best thing about this tank is that it provides exceptional clarity and unobstructed view of the underwater world.
FEATURES:
Built with acrylic
Light weight tank
Provides exceptional clarity
Comes with years of dependable service
Dimensions are: 48*15*18 (L*B*H) inches
For freshwater, marine or reef environment
You can purchase it from Fish Tanks. It is available at a reasonable price there.
---
CLEAR-FOR-LIFE DELUXE RECTANGULAR ACRYLIC AQUARIUM – BEST QUALITY KIT
This rectangular aquarium is famous for the number of choices that it provides – black, blue, clear and sapphire blue.
It has two overflow types - corner and center flow. So you have a lot of options with this model. It is available in a kit that includes 75 use Rio and a pump.
The tanks uses Bubble Magus skimmer and you can order it with Deluxe System without skimmers, if you want to set up a freshwater aquarium.
FEATURES:
Made with acrylic
Uses Bio-filter
Offers two overflow types
Includes a pump and 75 use Rio
Back panel comes in many colors
Dimensions are: 48*15*18 (L*B*H) inches
---
TSUNAMI QUARTER CYLINDER ACRYLIC AQUARIUM SETUP – BEST QUALITY
Tsunami offers a quarter-sized aquarium which is the best to create a small set up. This 60 gallon tank is more of cubical in shape, which limits its length.
So you cannot keep those fish in it which likes to swim to and fro all day.
You can customize its filtration system and even the stand that comes with it. It is available in three background colors – black, blue and clear. The black one is not available with overflow system.
You can fill this tank with lots of small fish that goes along. It is heighted so you don't have to worry about the fish jumping out.
FEATURES:
Made out of cell cast acrylic
Sides and body is made of ½ inch material
Manufactured in USA
Available in 3 background colors
Comes with many filtration and furniture options
Dimensions are: 24*24*30 (L*B*H) inches in quarter-cylindrical shape.
---
R&J FUSION GLASS ALL-IN-ONE AQUARIUM – LOW-MAINTENANCE
The R&J series is a glass aquarium combo with all the necessary equipment available. This aquarium is a bit expensive but trust me, it is worth every penny. You can buy it from Fish Tanks.
The 60 gallon size from R&J series is suitable for both freshwater and saltwater setups. It is a ½ inches thick rimless glass tank with built-in filtration for low-maintenance upkeep.
It is available in two standard finishes – flat black and flat grey.
The product is available in a kit which features a 31 inches tall cabinet, large front access doors, high-flow 264gph pumps, black filter sponges, 200 micron filter socks, and low sheen protective lacquer finish. 
Just make sure to fit the components correctly.
FEATURES:
Made of acrylic
Built-in filtration system
Stand is built with real wood
For freshwater and saltwater setups
So have you decided which tank is suitable for you?
If yes, then it is time to move on to the next step which is, choosing the right stand for your aquarium.
---
STEP 2: Buying the right tank-stand
Aquarium stands are available in a variety of shapes,sizes and materials. It is an integral part of a complete setup. Some fish tanks are available in kits which takes the load off you but it does not happen every time.
Let me tell you that it is not easy buying a tank-stand. You have to consider tons of things like its shape, size, material, and brand.
So here are some of my best stands for a 60 gallon aquarium:
Last update on 2021-12-13 / Affiliate links / Images from Amazon Product Advertising API
Last update on 2021-12-13 / Affiliate links / Images from Amazon Product Advertising API
If you want to know about the things to keep in mind while buying a tank-stand, in detail, please check our website.
STEP 3: Adding substrate or gravel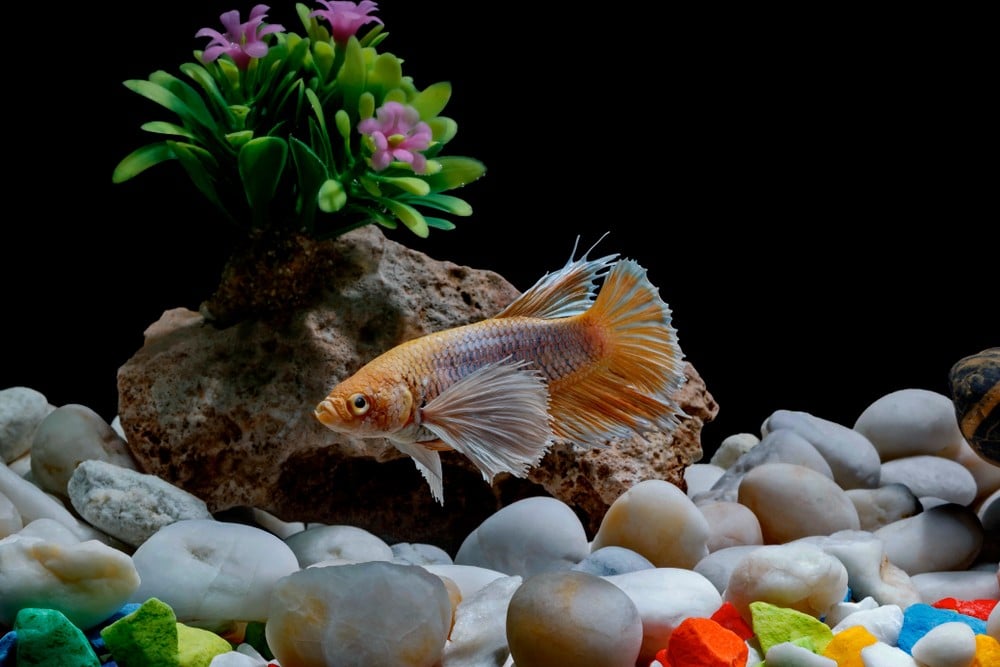 After buying the tank and its stand, set them up and add substrate or gravel to it.
As you know that substrate or gravel is settled at the bottom of the tank, it needs to be clean. So wash it 2-3 times before placing in the tank. You may also use sand as substrate.
If you have a 60 gallon aquarium, 50 to 70 pounds of substrate would be sufficient. It will easily cover up the whole tank. Just spread it evenly in the tank to make in an inch deep.
After this, add water to the tank and treat it with a dechlorinator.
STEP 4: Cycling the aquarium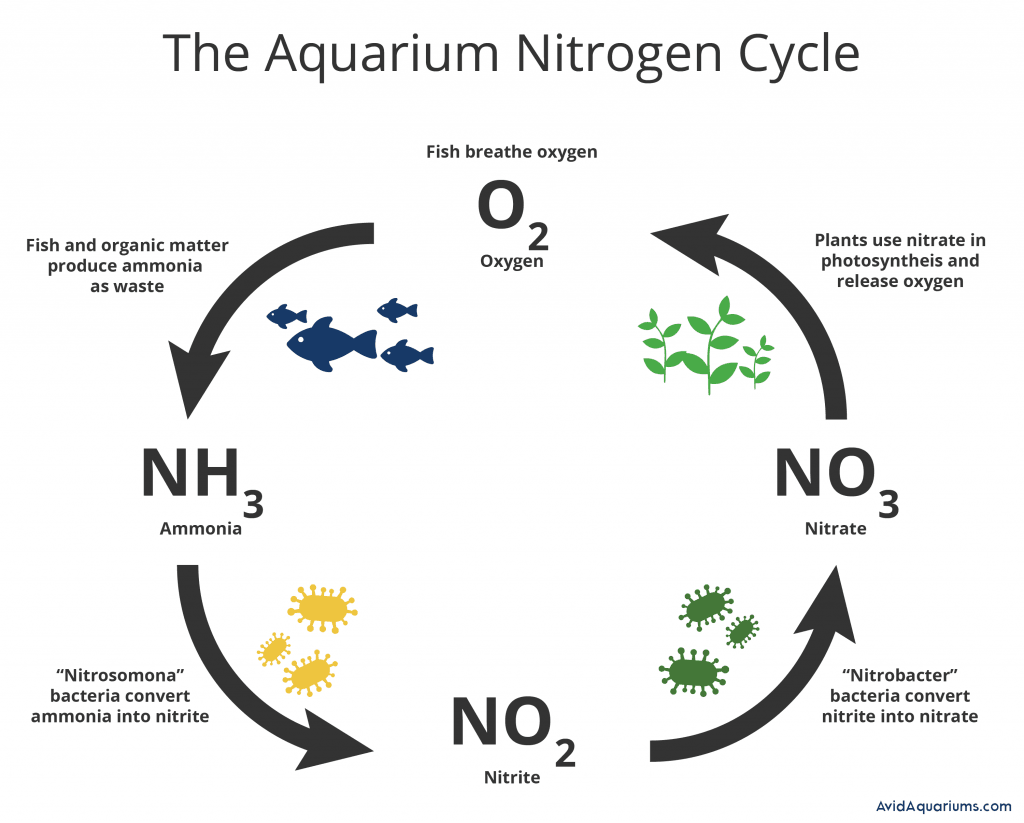 Cycling the tank-water is necessary to form necessary bacteria. It is an important step as the ammonia released from fish waste might harm them if the bacteria is not present.
So make sure to cycle the water before placing fish into it.
STEP 5: Adding fish
Now that you have set up the tank and cycled the water, it is time for adding the fish. The hardness and softness of water also influences the decision of the kind of fish you can keep.
Putting fish in a tank is not as easy as it looks, it is not just about placing the creature inside. You have to follow certain steps.
Is the tank-water at right temperature? Is the water cycled?
If yes, then you may add fish to it.
In a 60 gallon aquarium, there are plenty of fish options available.
TYPES OF FISH TO KEEP IN A 60 GALLON AQUARIUM
If the water is hard, go for the SHELL-DWELLING community
If the water is soft, go for some big species like Driftwood, Leaf Litter or Tiger Barbs or Green Neon Tetras.
Community species like Corys, Danios, Guppies, Loaches, Mollies, Swordtails, Rasboras, Gouramis, Platies, Plecos, Tetras get along well. It is best to research every breed's specific needs and temperament before choosing other fish to add with them in the tank.
Every breed prefers the company of their own kind, so it is best to keep them in schools of at least 4 to 6.
You may opt for even larger school in a 60 gallon tank, but for that you will have to reduce the overall number of fish breeds to prevent overcrowding.
NOTE: To know more about getting your aquarium ready for fish, check our website.Avoid Oscars, Pacus, Knife Fish and certain Catfish species as they grow up to 2-3 inches, and might outgrow a 60 gallon tank. If you still want to have them, keep them at minimal quantity.
STEP 6: Maintaining a 60 gallon aquarium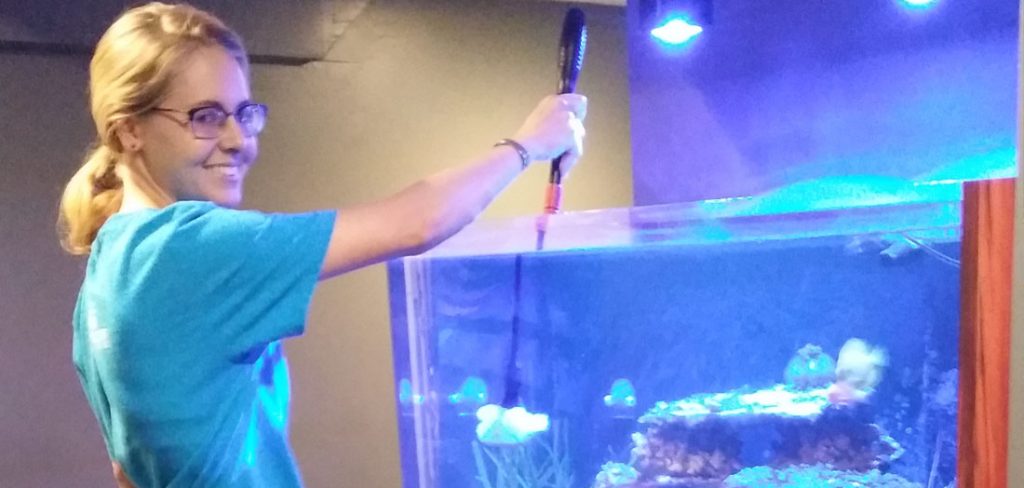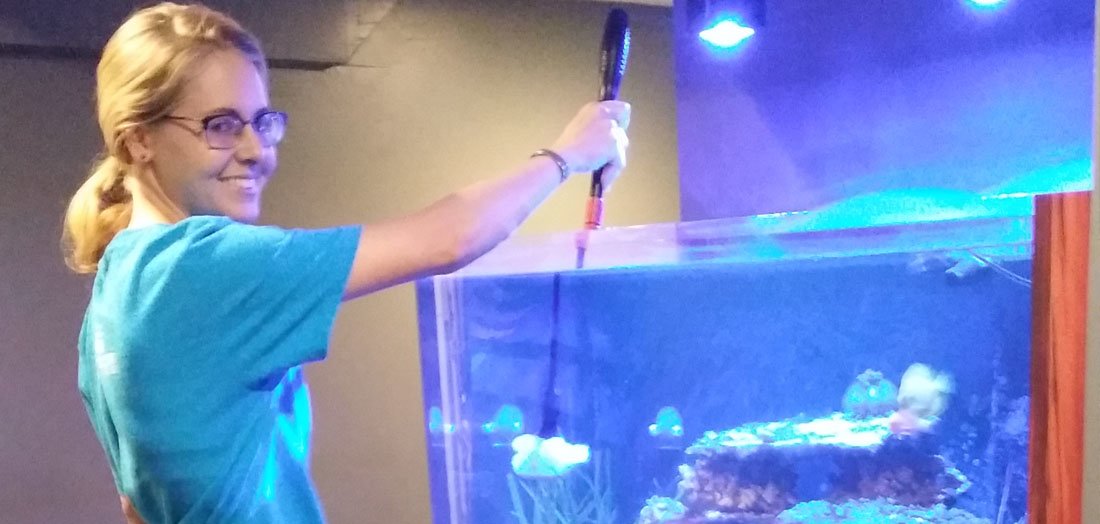 Done with adding fish and feeding it food?
Congratulations as you have finished the work!
But wait… with aquariums, work is never over. It is always 90% done, because you have to maintain it from time-to-time.
If you have any further doubts relating to the maintenance of a 60 gallon tank, leave your questions in the comment section.
I will reach you as soon as I can. And do tell me which tank you purchased, out of the ones I have mentioned.
Which substrate you got and in what amount and anything related to the 60 gallon size.
FAQs
What is the typical size of a 60 gallon aquarium?
A standard 60 gallon aquarium measures 48*12*23 inches. However, the size may vary slightly depending on their shape.
What is the weight of a 60 gallon aquarium?
A 60 gallon aquarium weighs 111 LBS when empty and 710 LBS when filled with water.
Stocking ideas for 60 gallon fish tank?
In a 60 gallon, there are a lot of stocking options like Cardinal Tetra, Dwarf Cichlids, Rasbora, Dwarf Gourami, Guppies, Platies, Mollies, Neon Rainbowfish, Catfish species and many more.