Fishes are very tender creatures and when taken care of in the fish tanks need to be provided with the best environment to breed. They have their life connected directly to water and thus the water condition is a vital part of a healthy fish tank. Though, there are many things to take care of in a fish tank like size, companions, water type and similar habitat, the temperature of the tank is the most sensitive one and need to be observed most of the time.
How to know the ideal temperature for your tank?
Fishes come from different regions all around the world and may want different kinds of temperatures, so firstly take a note of the kind you bring in. They should have less than 5 degrees of temperature margin to become habitual of the environment altogether.
However, the most common pet fishes align well between the ranges of water temperature being 23-28 degree Celsius. Keeping the temperature constant or least varying is important for a healthy fish.
What are the best thermometers for a fish tank?
There can be many types of thermometers and they all work fine. But, the compatibility depends on your needs and the time you dedicate to the maintenance of the fish tank. You can get from a basic dip thermometer to a permanent sensor thermometer with advanced danger alarm sensors. The prices vary accordingly but none of them will empty your pockets or hurt you much. Here are some of the best thermometers available in the markets which give the most value for your money.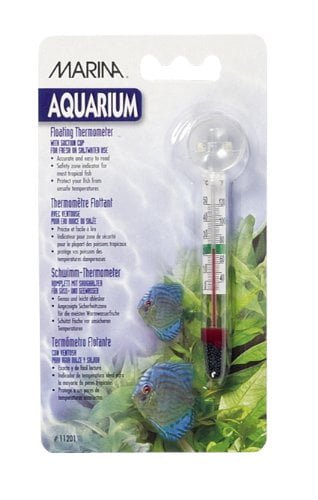 This one serves the best for permanent thermometers. Without any electronic features, it simply works on the principle of temperature expansion of the material which is used as indicator. Old style analogue reading scale is a little downfall for the ones who do not know how to read temperatures. The body work is leak proof and the looks are good enough to work as a fish tank decor too. Read More…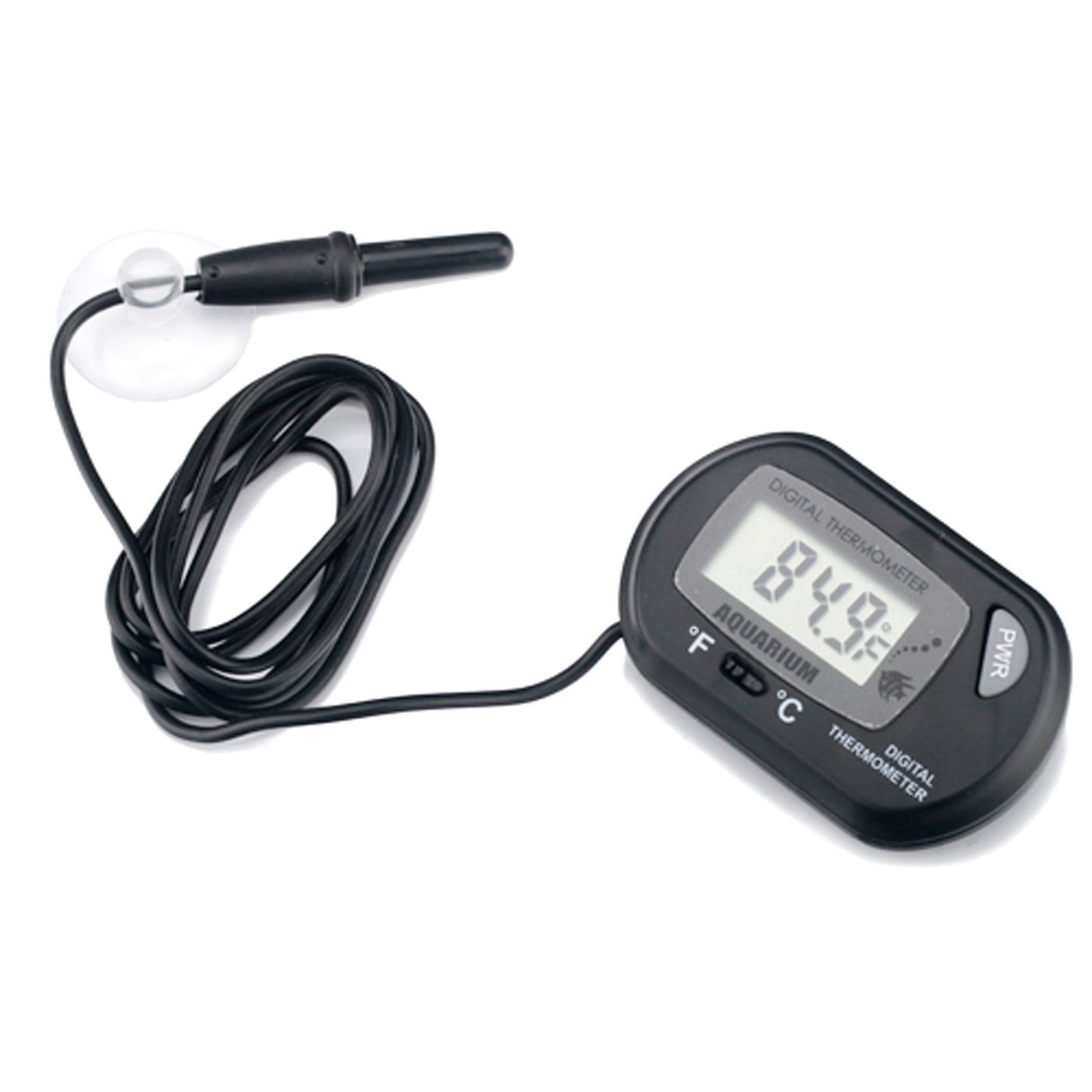 Wired digital thermometer has one advantage over others as the indicator meter does not get immersed into the tank thus increasing its life span. The detecting gauge can be replaced for less than $2 when required. Battery backup is good when it comes to digital thermometer working 24*7. Read More…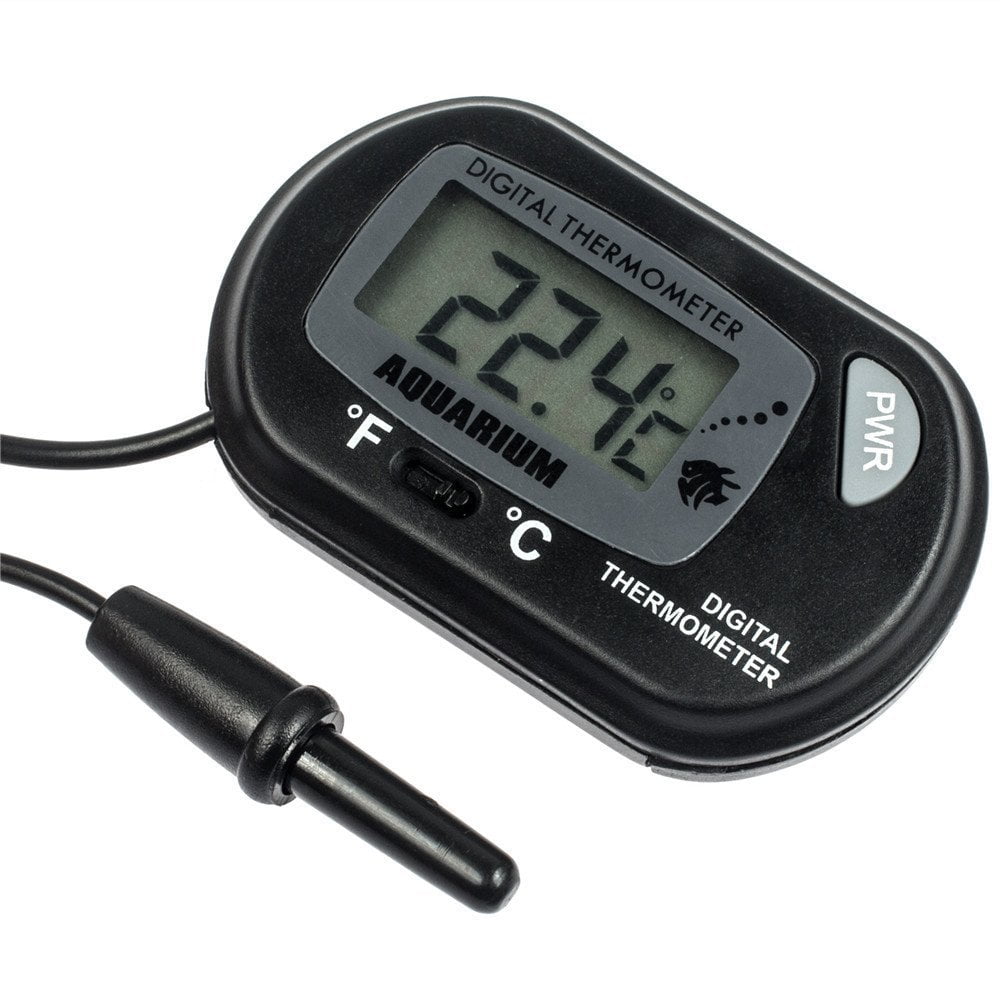 The cost may hike up a little as compared to other digital thermometers without much brand value, but this one proves its mettle all the time. The casing is efficient and works best among the digital thermometers. It gives accurate readings in both salt and fresh water tanks. Read More…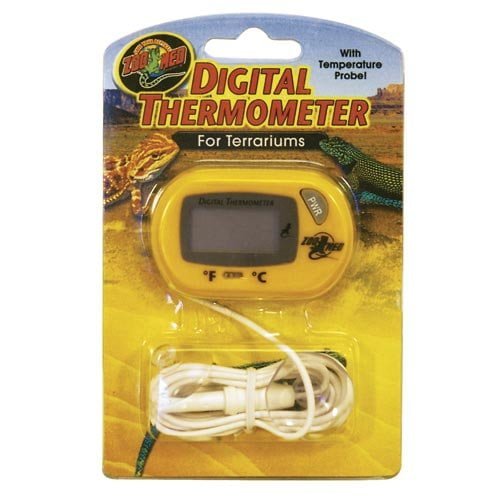 The manufacturer of this product is famous because of such good reviews especially from the new fish tank enthusiasts who have less knowledge. The ease of use and features are tremendous for such a simple thing. This product will give you an imaginary onetime investment assurance because of great long term work efficiency. Read More…